A little snippet taken from The Making of The Room Old Sins. Being the only female in the company at the time, I naturally fell into the roll of playing Abigail. It was really fun to see how the very talented VFX and video editing artists at Fireproof transformed my terrible acting into a ghostly character within the game. 
See the full article here : https://www.flickr.com/photos/fireproofgames/albums/72157697309403011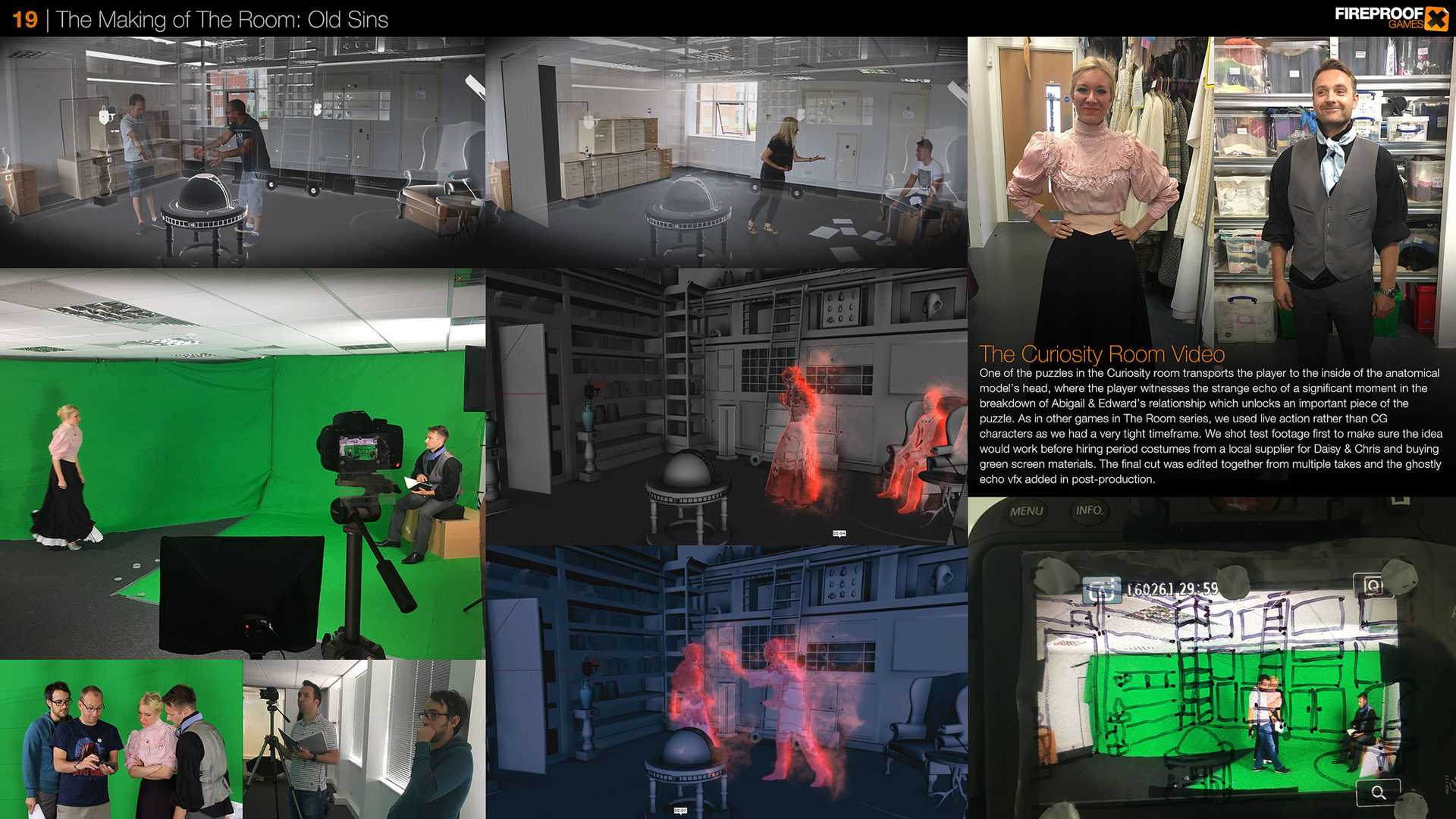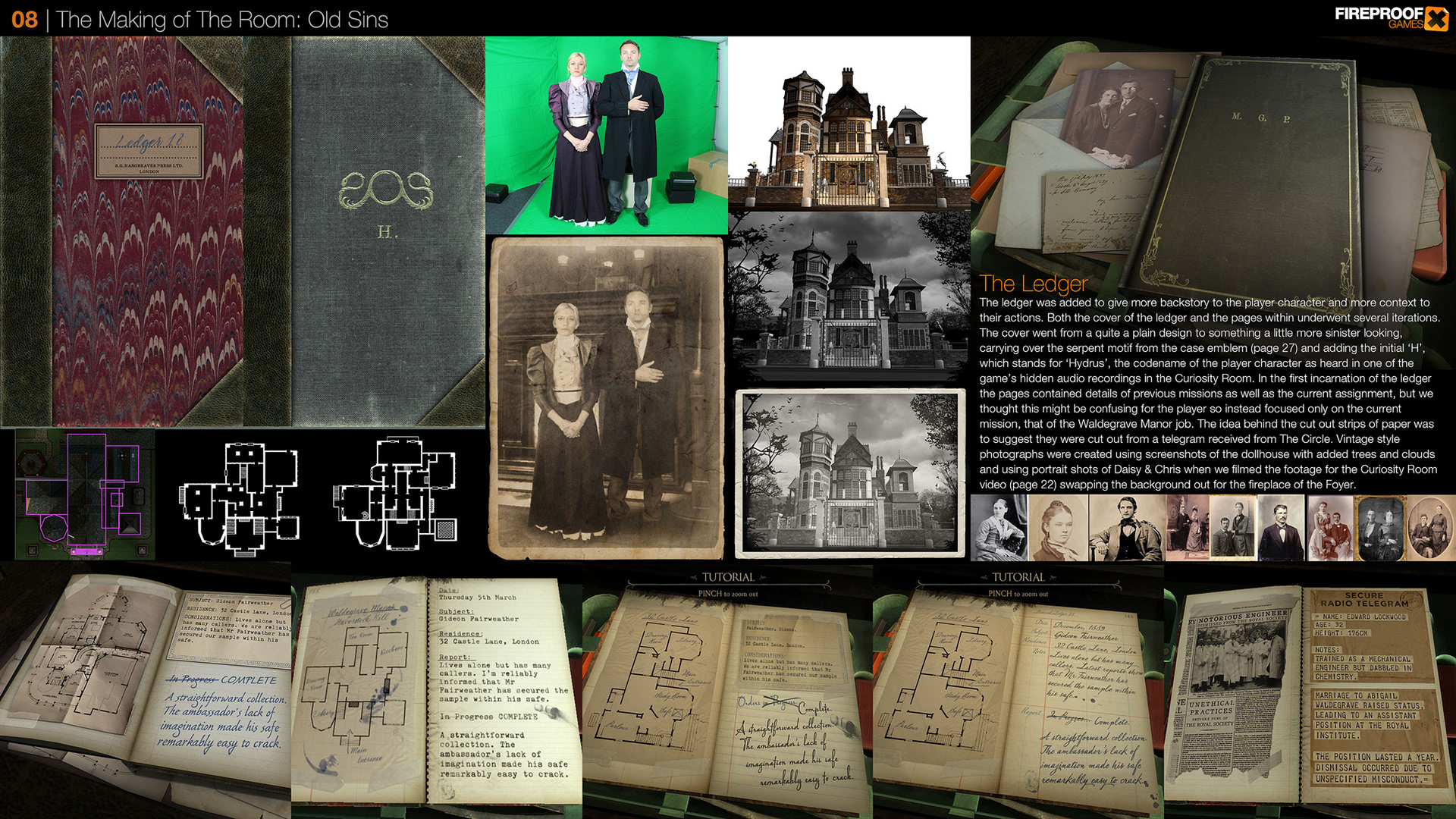 All of the above images have been sourced from 'The Making of The room Old Sins' PDF by Fireproof Games.