A little snippet taken from The Making of The Room VR that shows a number of assets I got to work on throughout the development of the game. It was a lot of fun having the opportunity to design and make a a lot of different objects, each with their own interesting components and problems to solve. There's definitely a new and exciting element of seeing your work up close and personal in VR, and it's something I'll be experimenting with a lot more in the future.
See the full article here : 
https://www.flickr.com/photos/fireproofgames/sets/72157714486111863/with/49944958562/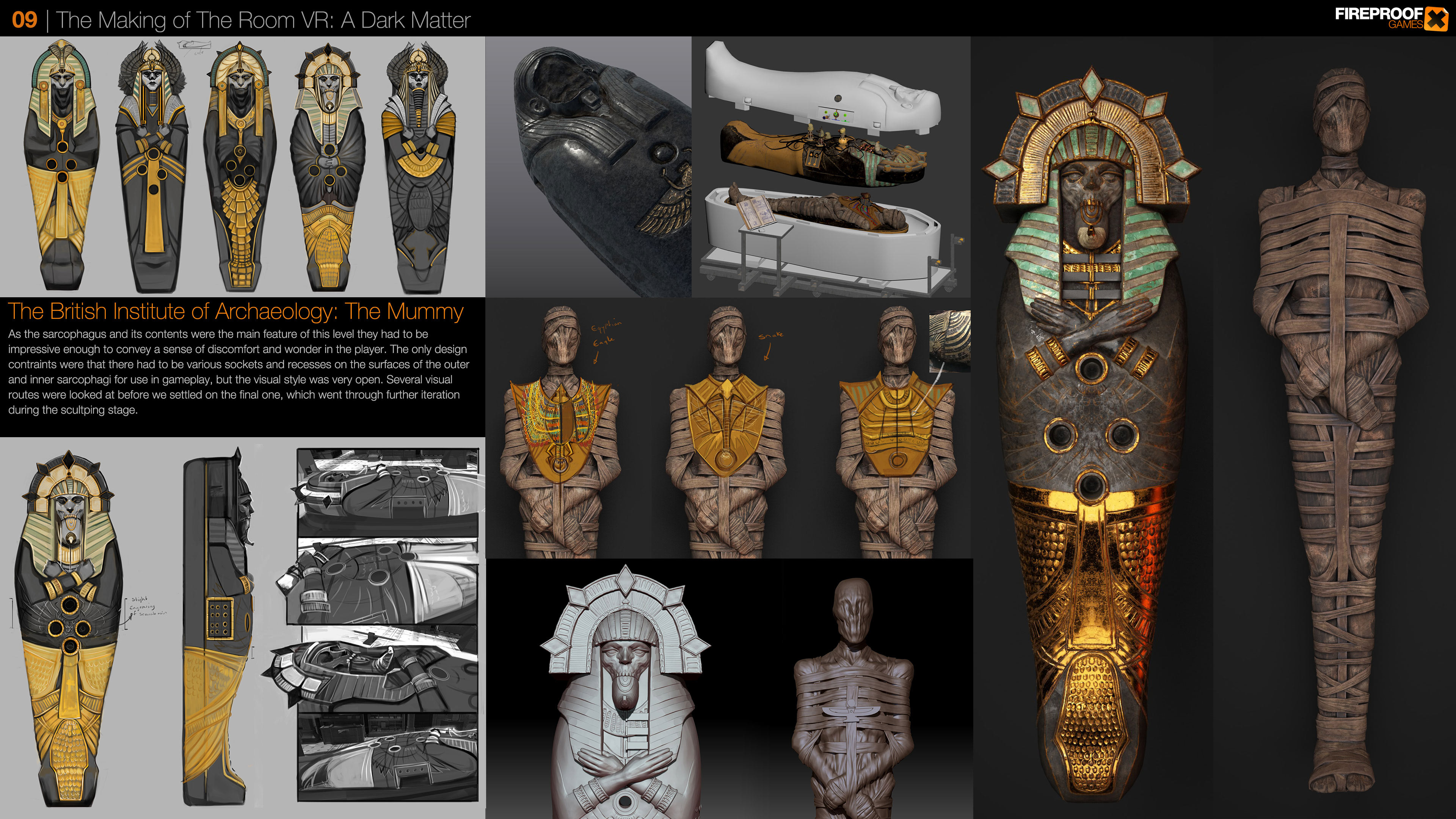 All of the above images have been sourced from 'The Making of The Room VR' PDF by Fireproof Games.